Solutions
CONTACT US TO LEARN MORE
Find out what we will do to meet your specific needs.
Call 561-227-1596 or email your requirements to hradmin@wellcg.com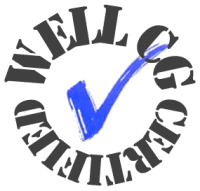 Our internal review process assures that all our resources are up-to-date on the latest releases of the applications and technologies which they support.
WellCG Certified™ means our people are prepared to hit the ground running and assist right away in your IT environment.
We mean it when we say "Ready to Work - Ready to Help"
Wellington Consulting is well known for providing quality teams and highly qualified consultants to manage or support E-Business Suite and PeopleSoft implementation and upgrade projects. Whether you require a single resource or an entire project team, using Wellington ensures you will get the right resource to meet your needs.
Strategy Development
Ensure your business technology processes align with your business objectives. Save time and expense by identifying any critical process and implementation gaps early on.
Software Selection Advisory
Software Vendor Selection
Readiness Assessments
Fit/Gap Assessments
Health Check Assessments
Project Management
Project management is critical for a project's success. Because of the confidentiality of information and impact to an organization's employee base, special care must be taken to adhere to a proven methodology and approach. Our experienced and committed team strictly abides by project management best practices.
Consulting Services for E-Business Suite, PeopleSoft and Oracle Technology
Wellington has long set the standard for installations, upgrades, and other services related to Oracle's E- Business Suite and PeopleSoft applications. We utilize our knowledge base and professional talent from dedicated practice areas to provide a value that makes a difference.
Implementation
Customizations
Post-Production Support
Upgrades
Staff Augmentation
Whether you need temporary back fill or a niche skill set for a specific initiative, Wellington Consulting will ensure your investment is protected by providing the right resource to help you get the job done.